Like everyone else right now I am remembering all the great and bad times I had in the past year. All the mistakes and all the triumphs I experiences in 365 days, 12 months and 48 weeks. Some days were more exciting than others but are equally important. They were equally important because they led me to the days that are memorable and helped me get to a point that I felt able or comfortable to grow to be the person I am today.  Most of us are not the same person we were a year ago, we have learned from our mistakes, we have experienced new things and maybe moved to a new place. Some of you might look into this past year and believe nothing was accomplish, but that is not true. Just living day by day is accomplishing something, learning new about yourself is accomplishing something and having people around you that cares is accomplishing something. I know that everyone thinks of an event they wished they could have change, something they wished they said to someone, or simply something they wish to change about yourself. Well this is why ever year it is a tradition to have new years resolution.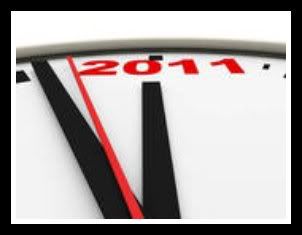 Resolutions are an opportunity for you to sit down and think; think about what you want to do with your life, who you want to be in your life and what you expect and want for yourself. We rarely have these moments that we sit down and contemplate due to our busy lives; but the one day we do is moments before the clock hits 12. Take this opportunity that your contemplating you life and set goals for yourself so that this time next year you feel good or even better than now about what you have accomplished. After you write your resolutions get someone that you trust to read them, that way someone other than yourself can hold you accountable. Many of us have no idea what they should write for their new year resolution, so I have a suggestion. Think of where you want to be in 5 years and then ask yourself which steps can you take this year in order to achieve them. Which risk can you take in order to achieve what your heart desires. What is something you wish you can do but have never done? 
    Well I am going to write my new resolutions here, so that all my readers can hold me accountable. This is actually quite intimidating since I am basically going to bare my souls and goals to all of you, but this will only make me wanna accomplish them all in order not to look like a failure. So here I go with a resolution for each month of 2011.
Before the dreaded 2012 ( Hey it may be the end of the world..jajaja):
1.  I want to stop assuming things and expecting things from others, everyone is different and they deserve to be different.
2. I want to make "new friendships" with my old friends, I care about them and since they have changed since we became friends I want to accept and become friends with the new them.
3. I want to dedicate myself more to school, get good grades, join to humanitarian organizations and join a research study.
4. I want to be a great psychotherapist to my patients ( I see my first pt on Jan. 4.. so excited)
5. Be a better friend, girlfriend, daughter, sister and human being.
6. Spend more time with my family and cherished friends.
7. Speak my mind, and act on what I say. 
8. Eat healthier and be fit in order to be healthy not skinny.
9. Be there for those that need me and have more fun.
10. Risk more, travel more, and love more!
11. Manage my money better, save more and invest more.
12. Be calmer, more understanding and learn to be a better listener.