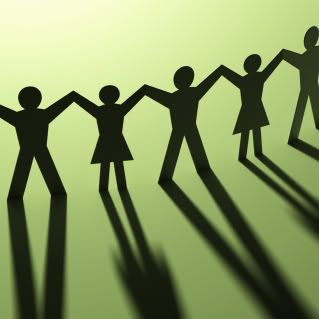 "Only once one has known real sadness can one feel true happiness". Such a great quote to sit back and ponder upon that thought. As I begin to think on this quote, I think on all the adverse situations and problems a few of my friends and family members have gone through. And as I observed and listened to their thought process, I would casually point out to them the light and potential in them, whether its young or old age. After when a close friend or family member would finish their story, I then would sincerely explain three points that could potentially alleviate them from their situation, and truly see just how big and beautiful life is. 

The first point I would try to reach across is a simple yet powerful thought to believe in. And that is to reach your full potential and success in life, you must learn from your past experiences, accept the reality of it, invest on focusing on your strengths, and once you do, you can truly live life with freedom with no more chains pulling you back. Being aware on our past experiences and failures makes us identify our weaknesses. We all know the saying that goes "the truth hurts, but it shall set you free". Well that's true for yesterday, today, and for the rest of your life. And by investing on our strengths and positive points, you'll eventually see all the little negative points that pulls you back start to diminish and fade away. Now this will only work if you put your heart and dedication to it. 

The second point is short and simple. And that is: "You gotta lose yourself to find yourself". Or you can switch it by saying, "to find yourself, you gotta lose yourself". This relates to the quote stated above that one has to have known real sadness for one to feel true happiness. Were all humans, we make mistakes, and we have a past. Those who made it in life that live happily accepted the truth, and moved forward, not move back. And I believe you have the will and eager to do so as well. 

And lastly, the real authentic leaders in life that has been through sad and tough situations realized something very important. A major aspect to what made them who they are today is that they realized the opportunity to spread the good news and share with everybody that life is their for you to grab and take control of, not life take control of you. That's why I look up and listen to these great leaders not only because they inspire me, but because they also create a benchmark for what I can achieve and for what I can aspire to in my own circle of influence.
The same thing goes for the corporate world. Recognition doesn't happen to often in the workplace. According to recent statistics: 79% of employees who quit their jobs cite a lack of appreciation as a key reason for leaving, and 65% of North Americans report that they didn't receive recognition at all in the previous year. Pretty disheartening, but I can see why its a reality these days. When employees know that their strengths and potential are praised and recognized, they are more likely to produce value for your company. The lack of recognition is not only demoralizing to employees, but it can hurt company performance. Recognizing their efforts is not about making sure everyone receives a gift or trophy. It's really about taking the time to thank people for the contributions they give to making the company a better place. Following this simple yet powerful strategy is especially meaningful these days when job insecurities run high and employees find themselves working longer for less pay and fewer perks. Getting a genuine thank you from the boss can really make a difference. 

Firms that scored in the highest quartile of recognition and team-building had significant higher returns on equity, returns on assets and operating margins, and had some of the top scores for customer and employee satisfaction and retention. To me, I feel customer service is crucial for any business, because its what the customer or client first sees when he or she walks in. Some of the key steps a manager can do to make an impact at their job is as follows: 
1. Examine what is currently being done to recognize employees in the workplace. And get feedback in what works and what doesn't work. 
2. Design a recognition system that is performance-based. And of course make sure the system is aligned with the culture of your company's values and business objectives. 
3. TRAIN other managers in providing recognition. The most specific and least costly ways on recognizing people includes pats on the back, handwritten notes, team lunches, on-the-spot award certificates and thank you gifts.  

"Before you hand a task to someone, you want to first build a good relation with them. The subordinate will be more satisfied and willing to do the task even better. Thus your company will attain value."