INCEPTION!!! I think everyone that watched this movie tried to remember or even tried to control their dreams that night when they went to sleep. This movie was great not due to the Leonardio Dicaprio ( wink wink), the great visuals or the brain twisters it gave everyone; but it was great due to the fact that everything in you saw in the movie can be traced to a dream theories from famous psychologist like Sigmund Freud, Carl Jung and Alfred Adler. One of my last classes of my undergraduate career was Dream Theory and Dream Interpretation; needless to say it was one of the most interesting, mind altering classes I have ever taken. Dreams are necessary part of life and everyone dreams at least five different time every night ( you might not remember them though). Dreams are so important that people with a rare disorder that inhibits them from dreaming will die within 3 months of being diagnosed. Many people think that dreams are meaningless and are not useful and the reality is the complete CONTRARY!

Dreams are manifestations of the soul, so that your true desires and attributes are shown to you from your unconscious. I bet everyone reading this has had an erotic dream and wondered what it meant, if it meant that they were sexually frustrated or had secret desires for the person in the dream? Well the reality of the situation is that it can be either those two reasons or something much deeper in your unconscious that has been deformed. Freud stated that things in your dreams are not what it appears to be and that the thing that seems less important in your dream are actually the thing you have to pay more attention to; but it can be so painful to the conscious mind that it disguises it and makes a whole dream appear to  mean one thing when it is the complete opposite.  Example of this is when Leonardio Dicaprio dreams of his wife in the best memories but represses the memory of wife commiting suicide;thus he constantly has the same dreams until he confronts what his conscious is so afraid to see.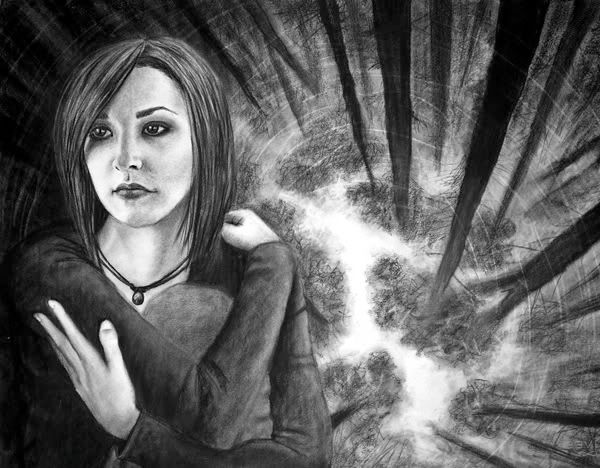 Dreams have been idealized since the beginning of time and have been valued as a valuable source of prophecies. Ancient cultures used dreams as a form to connect to gods and nature to be able to rule the land and initiate wars. The importance of dreams has lost its value in the west but is still a very important aspect of religion in the east. During the dream course  each student learned how to interpret their dreams more and more of us where making drastic life changes. We were beginning to see that the majority of us where not doing what we really wanted to accomplish in life, but just following the masses. We had students change majors, end relationships, renovate themselves and much more!! It is amazing how something as simple and personal as your dreams can be a very useful tool to improving your life. It is basically a custom made book that tells you exactly what you need to change to feel COMPLETE with YOURSELF. Your unconscious is not affected by the media, your environment, family or friends; your unconscious will demonstrate to you who you really are and what you really want!!
I know everyone has heard the saying that you should always "Sleep on it" when you have a huge problem to deal with. Well people don't say that in vain, if you ask yourself to find a solution; most of the time your dreams will gather everything you have lived, learned and felt into one coherent story that if analyzed correctly will provide the outcome most desired by you. Adler believes that everyone in your dream is a part of you that you relate to that person. So whoever your are in conflict with in a dream is usually (according to Adlerian theory) the part of you that is having problems. This is just another way of interpreting a dream. There are tons and tons of dream analysis techniques that are quite useful when it comes to finding out what you need to do.
Now nightmares are not what everyone thinks they are. Nightmares are usually dreams that everyone has when you are feeling down, insecure and vulnerable to things happening to you at any point in time in your life. Nightmares could happen due to traumatic things in the past, that are recurrent memories that people relive over and over again. If you have one of these types of nightmares, confronting the thing in the dream that scares you will help you get rid of these dreams. Studies show that patients that have suffered traumatic experiences in the past and have recurrent dreams suffer more from post traumatic stress disorder than others that don't. BUT there is is hope!! If you are able to manipulate the dream and change it or defend yourself from the aggressor, your PTSD will literally disappear and you will start your recovery from the trauma. Dreams allow you to change and relieve moments that have been unpleasant; it soothes the injured unconscious and conscious. If you don't have a traumatic past, then nightmares are simple ways that your unconscious shows you the attributes you have in moments of grave danger. Most of us don't know how we will react in danger, but your unconscious does. So when we think we are weak, our nightmare prove to us we are not, and demonstrate to us that we have the strength to deal with everything and anything.
Now I bet everyone wants to be able to do what the characters in Inception could do...CONTROL YOUR DREAMS!!! Well I have good news for all of you, it is possible and quite easy. It is called Lucid dreaming and many people including ME :D can achieve it whenever we please. It calls for a little training but once master is a lot of fun. My favorite is flying, I love the sensation of flying and try to accomplish it in my dreams as much as I can. As in the movie you need a totem so that you will know that you are dreaming, in order to start controlling the dream.  There are various books and websites that tell you exactly how you can accomplish Lucid Dreaming!!
Now pay more attention to your dreams and you will notice that life becomes easier :D!!