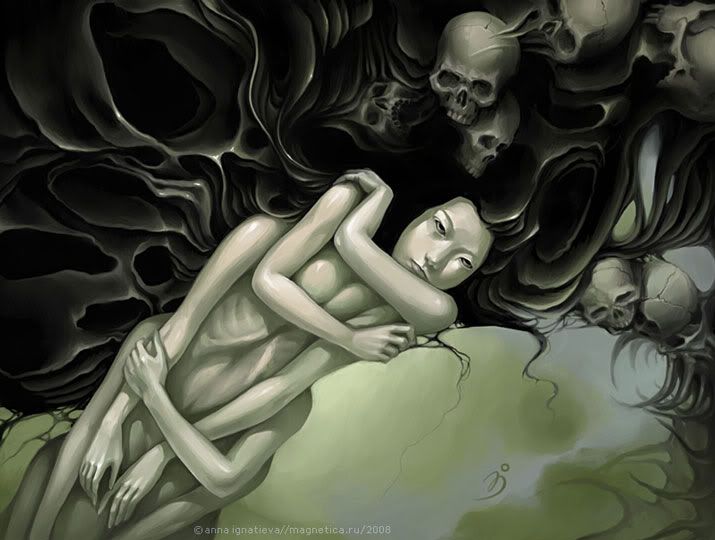 In my graduate interviews I was able to get the opinions and theories of great therapist about relationships overall. Relationships with our significant other, relationships with our friends, relationship with coworkers but especially the relationship with ourselves.I asked one of the marriage therapist why so many marriages now are ending in divorce, and his response was simple " People lose themselves at the beginning of a relationship, which leads to an enmeshed relationship that will surely end in arguments and divorce".The solution to a great marriage seems simple enough right? Just DON'T LOSE YOURSELF. Well it is easier said than done.

After I left that interview I contemplated for hours that simple quote; a simple theory that I have heard many many times in classes and read in text books. Getting enmeshed in a relationship is very easily done and most of the time people don't know they are enmeshed till the relationship ends and you figure out your alone and lost. We feel lost because during our relationship we forget who we were before the relationship. We lose touch with friends, stop doing the things we like, devote so much time to one person that we start neglecting ourselves. Doesn't that sound horrible? If any one asked you to stop doing your favorite things, stop hanging out with your friends and neglect yourself to be with one person you would surely say NO. Then why is that 95% of relationships end up this way.Sadly enough this is the reason that our divorce rate is 52% in the USA. In average a person in the United States will be married twice before the age of40. The reason that 52% of marriages are enmeshed, which is due to an enmeshed relationship. So what exactly is an enmeshed relationship you may ask. Well they are easy to spot and the majority of the people you know will be in one; thus the reason that you will start noticing that relationships never last or end up in unfaithfulness from one or both partners. Typical symptoms of an enmeshed relationship and how to fix it.

1.  If given the opportunity not one day will pass without seeing each other.    

Due to each partners insecurities, you don't want to give the oppurtunity for soemthing to happen so you are on top of the relationship, but this will soon suffocate and annoy you both

2. You stop seeing and hanging out with your friends to prevent arguments with partner; thus losing your friends.

Due to partner's insecurities that idea of you hanging out with friends alone terrifies them. Afraid ever second that you will find something better or cheat, so they guilt trip you to not hang out with friends so that you can prevent a fight. At the end you will NEED your friends and your space.
3. You give up the things you like to do for that person.

Any one that loves is always trying to make their partner happy, but after a while of sacrificing what makes you happy, you will resent them and stop sacrificing your happiness for them. Which in return they will tell you that you have change.

4.  Every time your partner doesn't answer the phone you get nervous.
Insecure, jealous not sure your worth it. Always doubting and creating stories in your head thinking that your partner is doing something they shouldn't. This will drive you crazy, your partner crazy and usually ends up in infidelity from one or both partners.

5. You noticed that you have no one to count one other than your partner.
 This happens usually after a long time that all of those who cared about you just aren;t the same as before. Since enmeshed relationship usually require a lot of time, the other relationship in your life usually deteriorate. Thus making the DEPENDENCY with your partner greater.  
 If you fit more than two of these characteristics you are prone to an emeshed relationship and risk your relationship ending  52% of the time. BUT YOU CAN PREVENT THAT!!
1. CULTIVATE AND MAINTAIN YOUR FRIENDSHIPS

2. NEVER STOP CARING ABOUT YOURSELF OR YOUR IDEALS

3. DON'T CHANGE A POSITIVE ATTRIBUTE FOR YOUR PARTNER

4. REALIZE YOU ARE TWO PEOPLE CREATING A LIFE TOGETHER AND NOT TWO PEOPLE CREATING ONE LIFE.
5. HAVE ALONE TIME, IT WILL BENEFIT YOUR RELATIONSHIP ( example: sex in the city 2 with BIG)
6. TRUST YOUR PARTNER
7. MOST FIGHTS AND JEALOUSY IS DUE TO YOUR LOW SELF ESTEEM AND INSECURITIES, FIX THAT FIRST AND THEN YOU WILL HAVE THE BEST RELATIONSHIP.